KECKEX – Chemical Free Weed Control
The Glyphosate Alternative, Completely Chemical Free
Introducing KECKEX, a non-chemical weed control systems that are based on a hot water vapour mix and used in municipal technology – the service sector – agriculture, horticulture and orcharding. Unlike other weed solutions like the glyphosate based chemical weed solution, which has been facing worldwide bans due to recent linkings to cancer – KECKEX is a non-chemical, effective and sustainable weed control – using nothing but a hot water vapour mix. The equipment has been designed to be of a minimal environmental impact.
Unlike the early introduced steam units to the market that had mixed results, the Keckex point of difference is in the ratio of hot water to steam, the critical temperature range and the penetrative methods on how it is applied. It's no good steaming the surface without attacking the roots otherwise as proven, regrowth is both rapid and prevalent.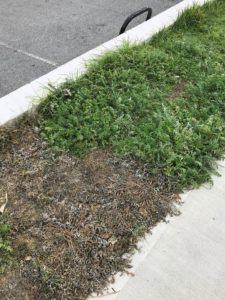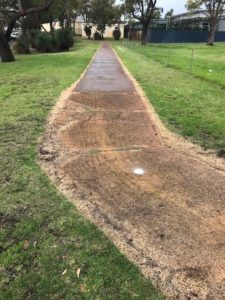 – Road verge only 48 hours after treatment.
Dependable
The KECKEX approach is rapid and effectively eliminates weeds within a minimum amount of time. The system is highly effective and can completely destroy most weeds within 24 hours. It's efficient, fast and completely safe.
The Safe Approach
The conventional method of alleviating weeds has become problematic. Traditional weed control requires herbicides. Glyphosate is applied to the leaves of plants to kill both broadleaf plants and grasses. The sodium salt form of glyphosate is used to regulate plant growth and ripen specific crops. The ban of glyphosate was – and still is today – much discussed in the media, with potential risk to humans.
How does KECKEX weed control work?
Hot vapour generator heats water up to 140 degrees Celsius and produces a mix of 50% vapour and 50% water. The vapour sterilises the soil and heats up the surface to prevent the water from cooling down. This again enables the hot water to easily penetrate the soil all the way to the plants' roots. A heat-resistant special hose guides the water vapour to the individually selected accessory part that serves to evaporate the unwanted weeds. This process induces a protein shock in the plant and destroys the plant cell walls. As a result, the plant can no longer absorb water and thus withers.
Features of Using KECKEX
Weather-independent (any condition)
100% free from chemicals, safe application
Easy to apply
Effectively against numerous weeds and grasses
Suitable for a range of surfaces
Will not harm the surface
The unit can be used for other tasks such as chewing gum removal, steam cleaning
and garden/street tree watering
See It Yourself!
Get in touch with T-QUIP, to experience this non-chemical weed control solution!
Showroom
T-Quip
36 Abernethy Road
Belmont 6104
Western Australia
Australia
FREE CALL