Service
We Can Come to You to Service or Repair Your Machines
With a full service facility, T-QUIP has fully qualified experienced mechanics to complete in house or onsite repairs and maintenance on all brands & sizes of turf machinery. Investment in quality people ensures that our commitment to high standards is extended to the customer through dependable service. Our service department has over 50 years industry experience working with commercial turf care equipment.
Our qualified onsite service team support the Metropolitan Perth area and outer Country Rural areas as well.
Following are some of the services we offer for your convenience :
Cylinder grinding to customers / manufacturer specifications.
Residential ride on mower repairs and maintenance.
Commercial mower repairs and maintenance.
Diesel and petrol engine repairs.
Hydraulic repairs.
Onsite service and maintenance.
Welding and fabrication facilities.
Pickup and delivery services of any size.
Specialist cutting unit set up to customer requirements.
Fleet maintenance.
Technical advice.
Fleet evaluations and appraisals.
Warranty on all repairs.
Machine detailing.
Total machine refurbishment.
One of our four Foley Grinders in action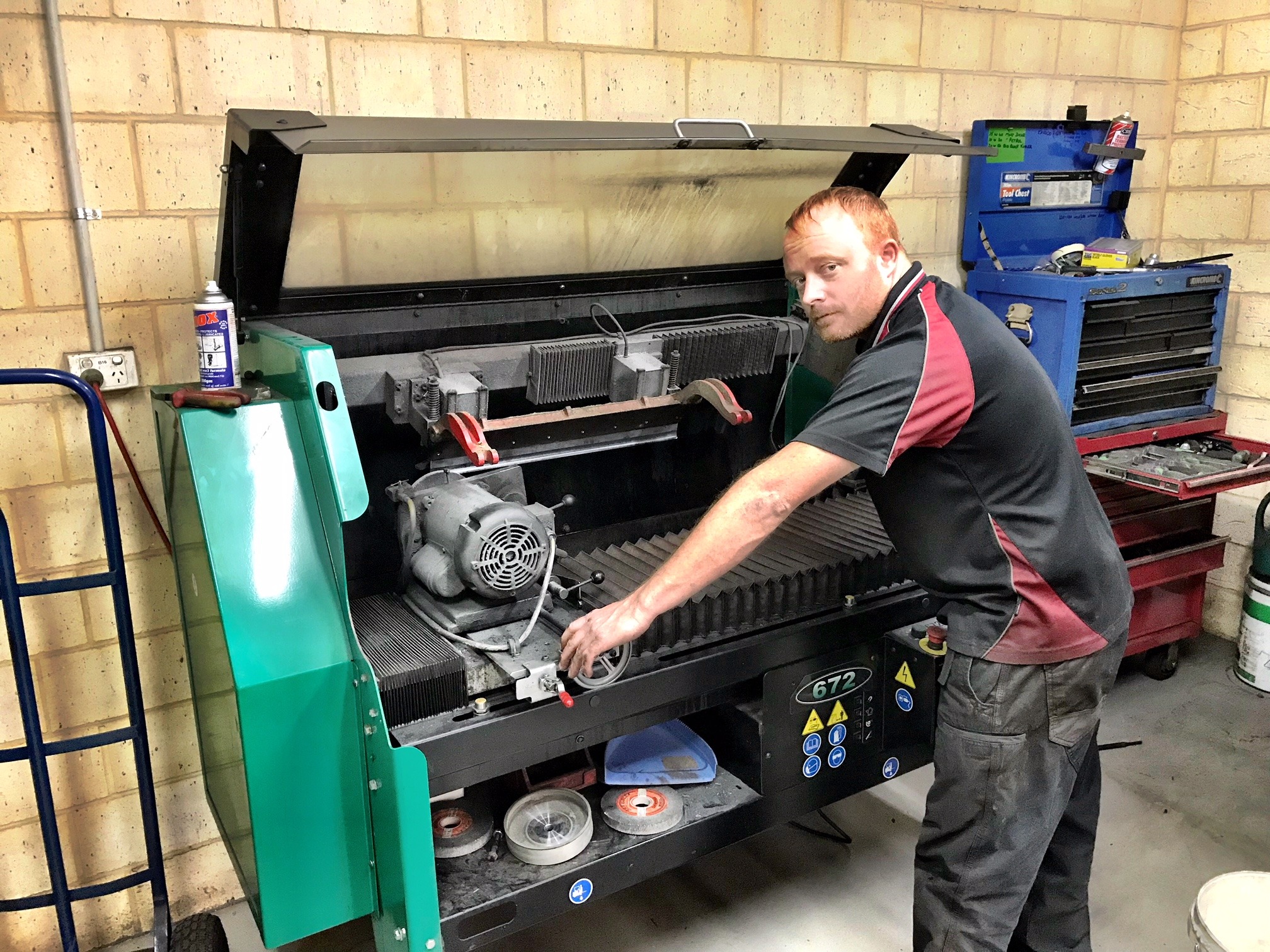 Showroom
T-Quip
36 Abernethy Road
Belmont 6104
Western Australia
Australia
FREE CALL